The ACG Institute for Clinical Research & Education was founded in 1994 and is a center of innovation as well a major source of funding for clinically oriented research and educational programming that benefits both clinicians and patients. The Institute and the ACG have granted more than $21.3 million to 640 investigators for research directly relating to the practice of clinical gastroenterology.
Looking ahead, the ACG Institute's continued investment in career development awards and funding for GI fellows-in-training will foster clinical innovations in gastroenterology and hepatology that will improve patient care and strengthen the capabilities of practitioners. The College is proud of the achievements of its funded investigators and plans to invest more fully in their leadership and success.
Mission
The mission of the ACG Institute for Clinical Research and Education is to promote digestive health through education of the clinician, the patient and the public, to support clinical research and innovation in gastroenterology and hepatology, and to raise public awareness about prevention of digestive disease.
Leadership
Nicholas J. Shaheen, MD, MPH, FACG
Chapel Hill, North Carolina
Director, ACG Institute
Neena S. Abraham, MD, MSc, FACG
Scottsdale, Arizona
David A. Greenwald, MD, FACG
New York, New York
ACG Vice President
Seth A. Gross, MD, FACG
New York, New York
Chair, ACG Educational Affairs Committee
David A. Johnson, MD, MACG
Norfolk, Virginia
Millie D. Long, MD, MPH, FACG
Chapel Hill, North Carolina
Chair, ACG Research Committee
W. Elwyn Lyles, MD, FACG
Maryville, Tennessee
David T. Rubin, MD, FACG
Chicago, Illinois
Harry E. Sarles, Jr., MD, FACG
Rockwall, Texas
Zobair M. Younossi, MD, MPH, FACG
Fairfax, Virginia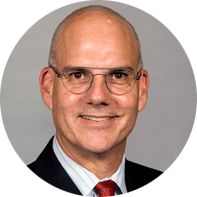 Bradley C. Stillman, Esq.
Bethesda, Maryland
ACG Executive Director